Broncos: 5 players that need to step up to save the season vs. WFT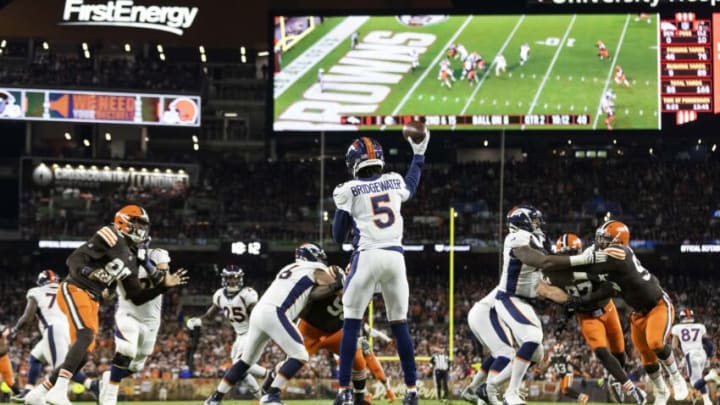 Denver Broncos quarterback Teddy Bridgewater. Mandatory Credit: Scott Galvin-USA TODAY Sports /
Denver Broncos tight end Noah Fant. Mandatory Credit: Scott Galvin-USA TODAY Sports /
Broncos: 5 players that need to step up to save the season vs. WFT
5. Noah Fant, TE
First off, Noah Fant needs to get through this game without a penalty.
He's been penalized for false starts and holding in recent weeks, and it's getting a little out of hand.
Second, the Broncos need to stop trying to keep Fant in as a pass protector and use him as a big-play receiving threat instead.
Fant has 35 receptions for 319 yards and three touchdowns this season, so far. Those numbers aren't horrible, but they could be way better.
The Broncos need to get Fant opportunities to make plays after the catch, and frankly, Fant has to be a little harder to take down.
Although Fant has outstanding speed in the open field, he's got to utilize his tremendous size to his advantage. Size and speed is only a great combination when you actually utilize both.
Fant has learned how to be stronger at the catch point, though he could still improve there as well. What he needs to do now is channel some rage or something when the ball is in his hands. He was at the Tight End Summit this year — take a page out of George Kittle's YAC book and throw guys to the ground.
Fant needs to step up in this game, again, against the league's 32nd-ranked pass defense.