Broncos: 5 players that need to step up to save the season vs. WFT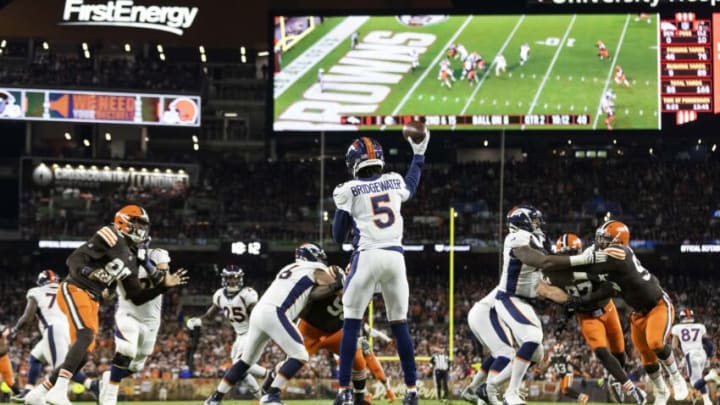 Denver Broncos quarterback Teddy Bridgewater. Mandatory Credit: Scott Galvin-USA TODAY Sports /
Denver Broncos wide receiver Jerry Jeudy. Mandatory Credit: C. Morgan Engel-USA TODAY Sports /
Broncos: 5 players that need to step up to save the season vs. WFT
2. Jerry Jeudy, WR
1, 2, Jerry Jeudy's coming for you…
The Washington Football Team, which has given up a league-high 19 touchdown passes this season, should be afraid.
Very afraid.
Jerry Jeudy is coming back off of injury after getting an extra (unnecessary?) week to recover from an ankle injury he suffered against the New York Giants back in week one.
The Denver Broncos' offense desperately needs Jeudy's presence.
Jeudy can create separation on almost every route he runs. He is going to open things up for the receivers on the outside. He's going to provide another valuable outlet on third downs.
The Broncos desperately need Jeudy to come in and have a significant impact, even if he has to shake off some rust in this game.
Jeudy is a star in the making and the Broncos have to understand that. If Jeudy isn't at least somewhat featured against Washington, it will be another indictment against this coaching staff.