2020 NFL Draft: Broncos go defense in final first-round mock draft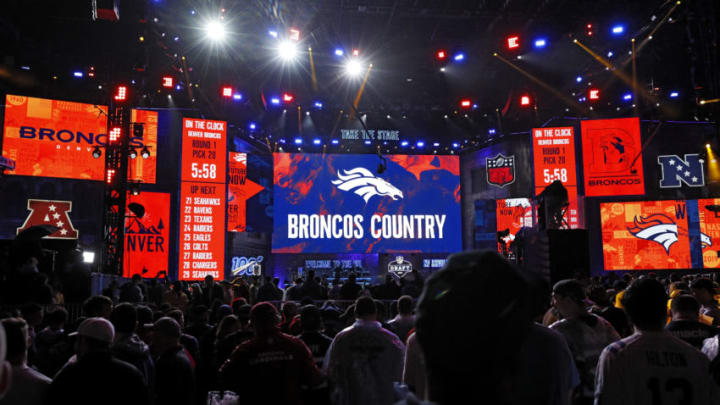 NASHVILLE, TN - APRIL 25: General view as the Denver Broncos wait to select during the first round of the NFL Draft on April 25, 2019 in Nashville, Tennessee. (Photo by Joe Robbins/Getty Images) /
NASHVILLE, TN – APRIL 25: General view as the Denver Broncos wait to select during the first round of the NFL Draft on April 25, 2019 in Nashville, Tennessee. (Photo by Joe Robbins/Getty Images) /
A yearly tradition at Predominantly Orange, the staff ran a 2020 NFL Draft simulation to predict how the board would fall for the Broncos and other teams.
Broncos Country, we are just a few days away from the 2020 NFL Draft. This year will be a bit different as the draft will be completely virtual. Due to the global pandemic going on, draft selections will be made from war rooms close to or in homes as the entire world continues to practice social distancing.
While there have been plenty of mock drafts that have surfaced here over the last few weeks, this one is a special one as we take all 32 picks in the first round and take our best shot at determining who goes where.
At Predominantly Orange, this first-round mock draft has been a tradition for quite some time. Being able to come up with our reasoning for picking the players for each team that has a pick brings about the excitement of the whole thing.
What is most exciting about this is seeing how the board will fall for the Denver Broncos. We can never tell how it will fall on draft day. But we try our best. And with that said, here is our first-round mock draft with staff members acting as general managers for all 32 teams. This will include the Denver Broncos pick at 15 overall.